In honour of Black History Month, we've collaborated with our friends at BOM YEG to share the stories of Black creators in the UNITE space. Together, let's support and lift up Black entrepreneurs!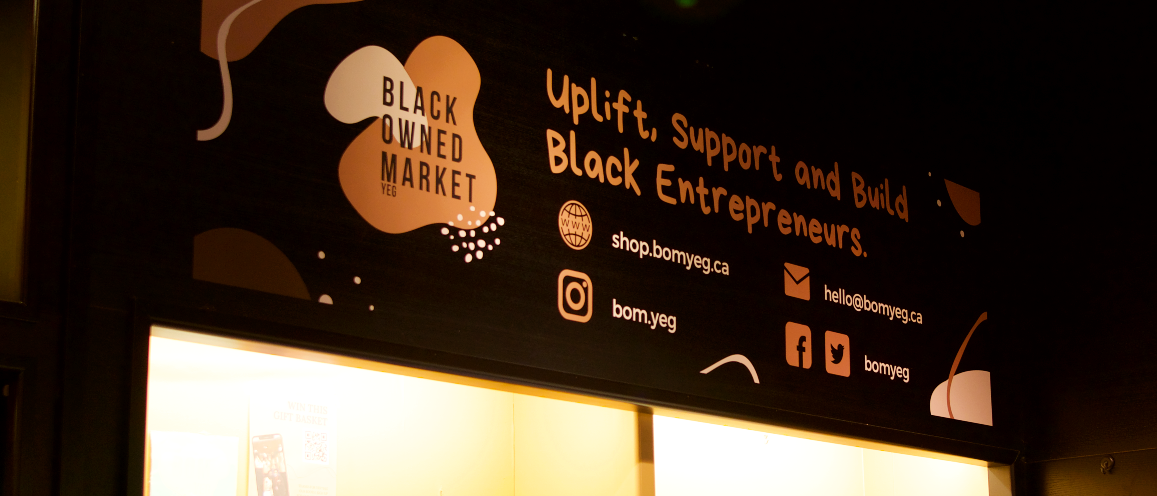 Meet Rochelle Ignacio, BOM YEG.
Image Gallery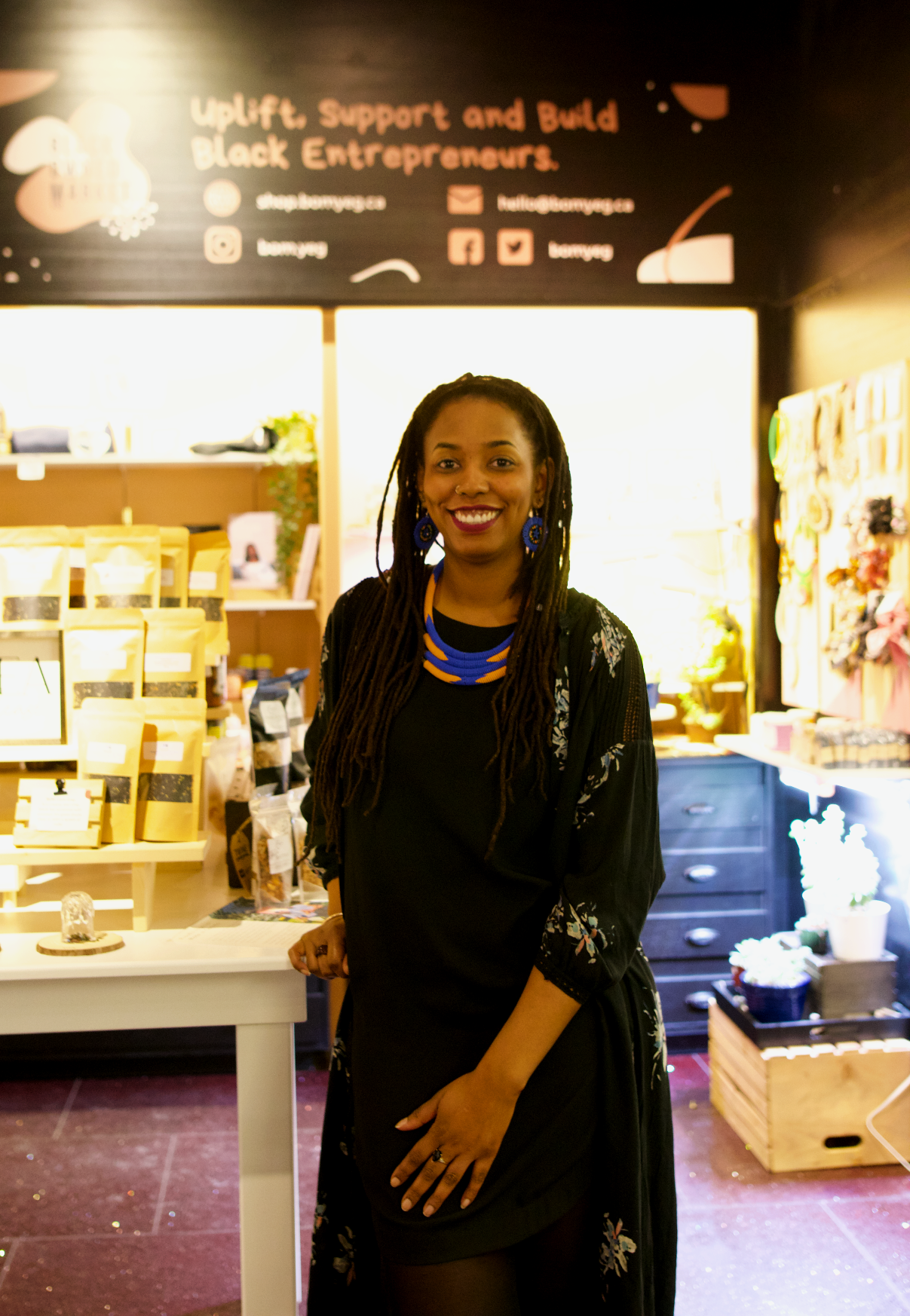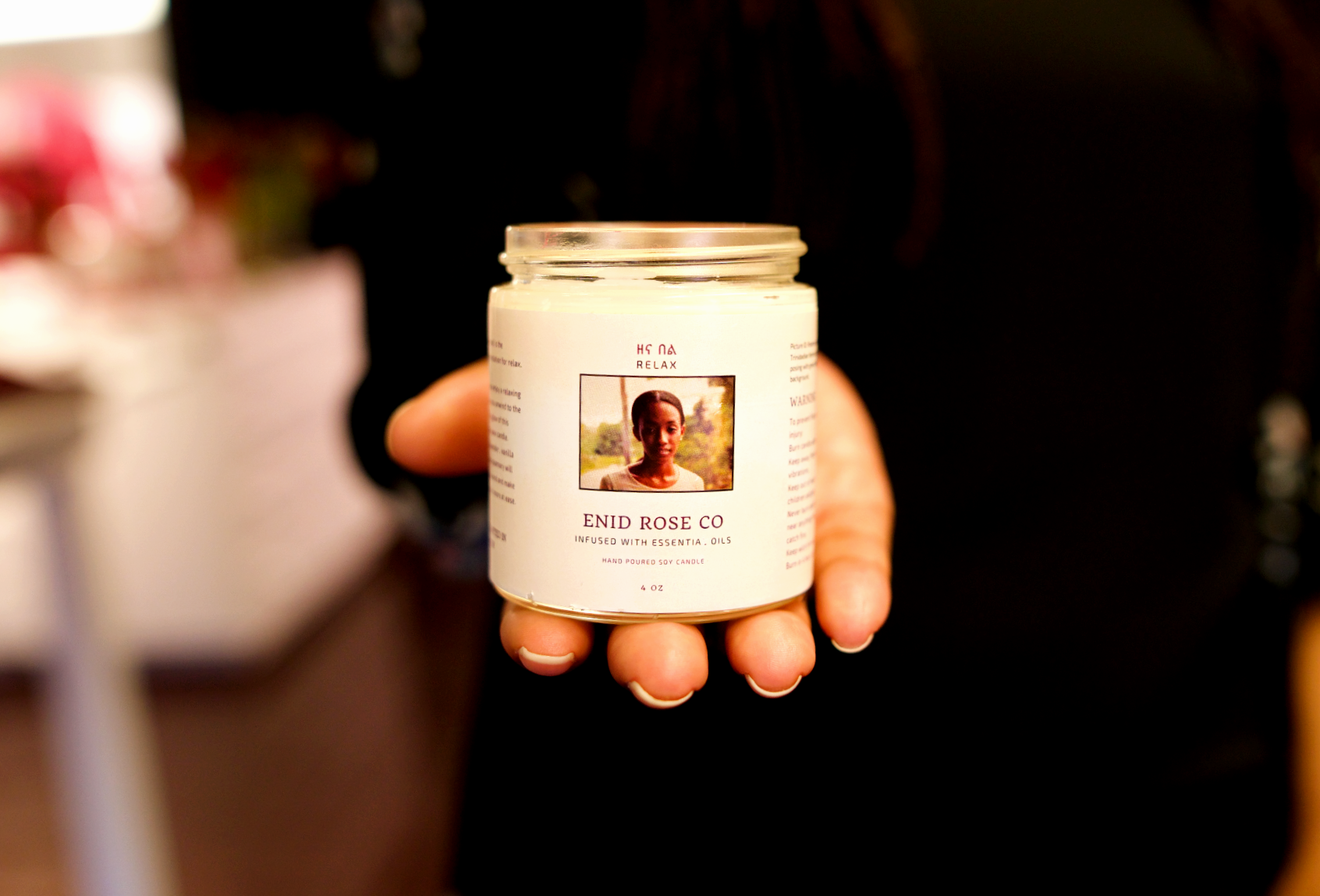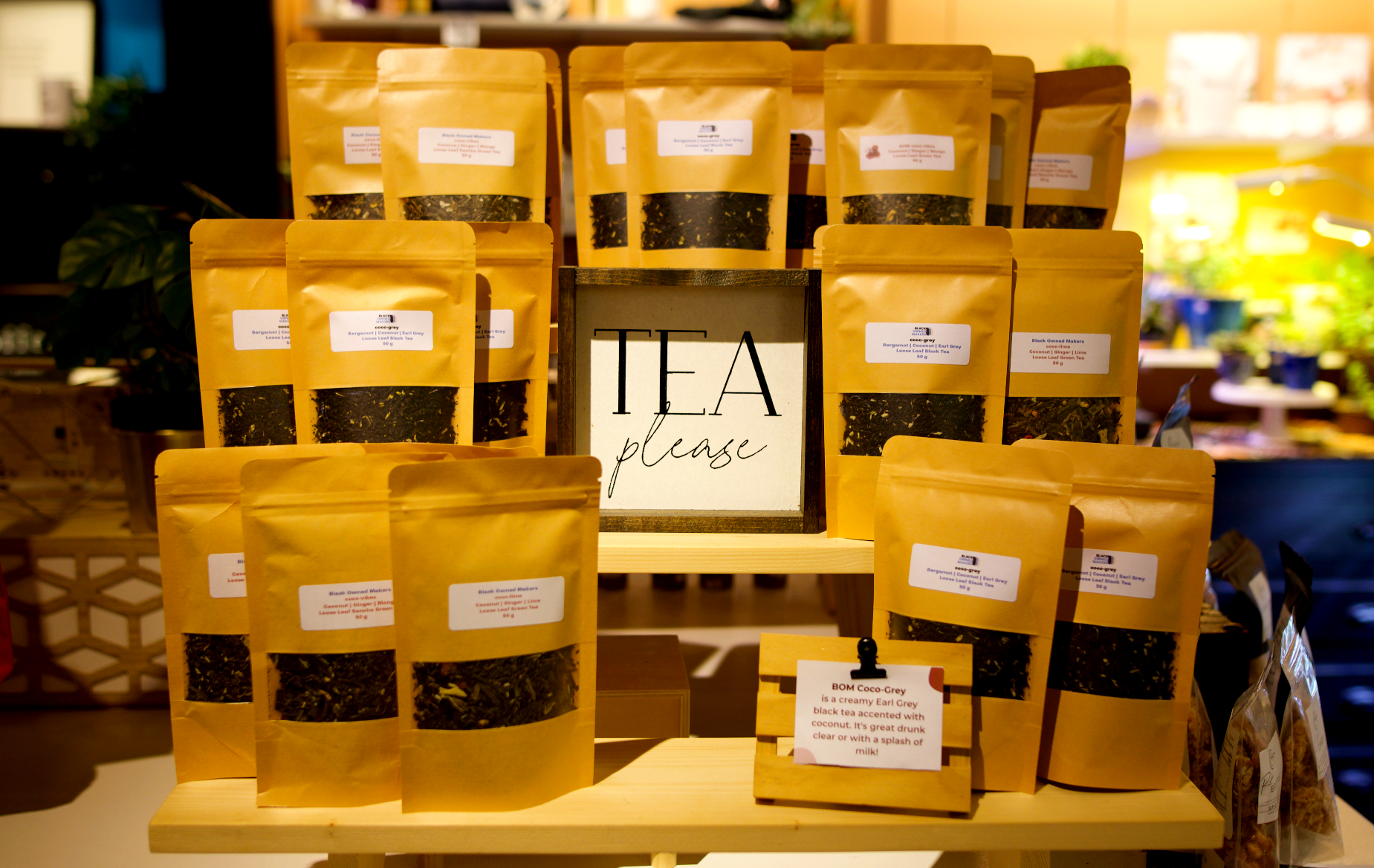 Rochelle Ignacio is the co-founder of Black Owned Market Edmonton (BOM YEG). BOM YEG has been a part of UNITE by TMK since October 2021 when it first opened.
Currently there are six BOM YEG vendors at UNITE, including Rochelle's line of candles (Enid Rose Collectives) and loose-leaf teas (Black Owned Makers). Getting started in UNITE has given vendors an opportunity to explore and learn methods of merchandising, retailing, inventory, and lifecycle management. This way, businesses are able to experiment with new products, merchandising, and marketing before they think about opening their own storefront or expanding into different retail environments. They're able to find what that perfect fit and balance is for them.
Q: After Black History Month is over, how can people continue to support and recognize Black entrepreneurs?
ROCHELLE: It's really important for people to support the Black community not only in Black History Month but all year round. We're Black every day, 24/7, 365. I know that a lot of people want to feature Black businesses. They want to collaborate, work, order products, food, but really what we're asking is that people continue to come to UNITE. It really helps to get the sales so that we can ensure we're staying within the space.
Find Rochelle's products at UNITE in BOM YEG. 
Meet Dupe and Seun Adedeji, Travelling Dishes.
Image Gallery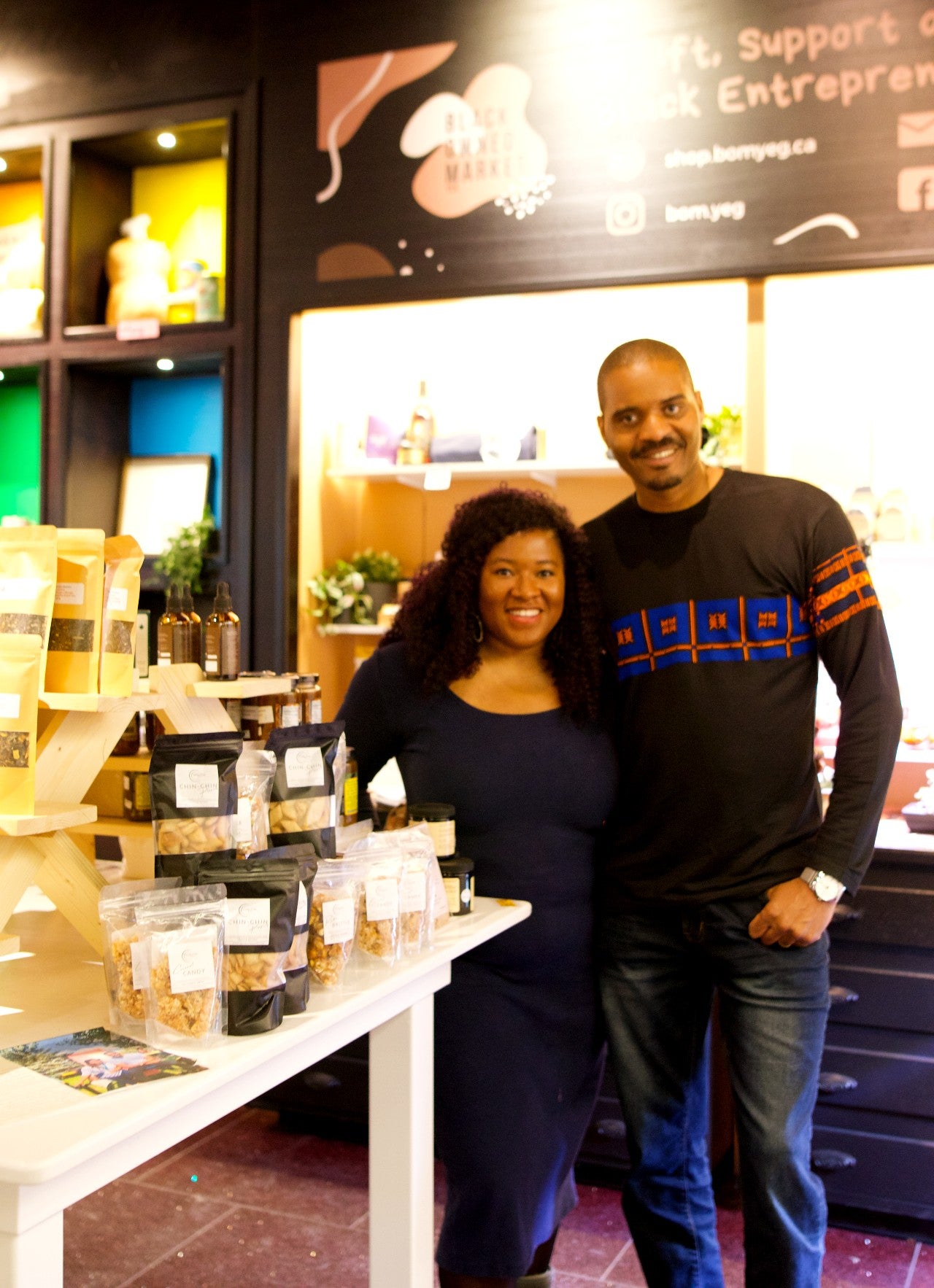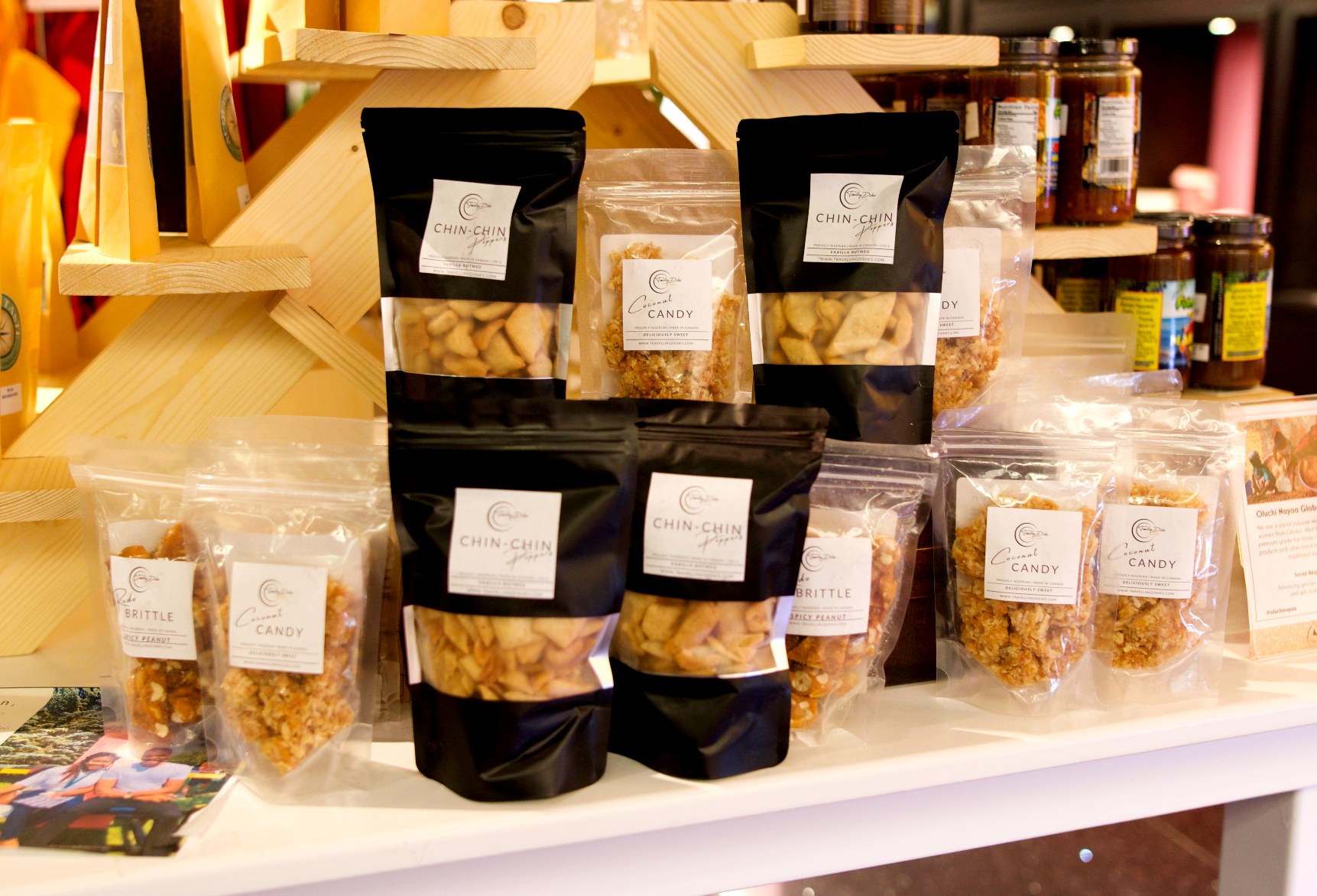 Travelling Dishes is a local Nigerian food business that started in 2019. They offer catering, cooking classes, retail, and food delivery. The concept of their business is to highlight Nigerian food and introduce people to it. The name was inspired by their love for travelling and food.
Three products can be found in UNITE: Chin Chin Poppers (deep fried cookie chips), Coconut Candy (caramelized coconut flakes), and Rodo Brittle (chili infused peanut brittles). Being in this space provides them that opportunity to reach new clients or customers that normally wouldn't know about them. Since their business is based online, they aren't able to have that everyday customer interaction. The space gives them more exposure on their business, and helps them bring Nigerian food to new communities. As a start-up business, it's sometimes hard to get into big box stores so being in UNITE provides that chance to start small then grow from there.
Beyond the snacks at UNITE, you can find a menu of Nigerian dishes with a little bit of "Canadian-ess", meaning it's a different spin on traditional Nigerian food. Two of their bestselling items are meat pies, called buka pies, and the very popular egusi soup.
Q: Is there anything that you're looking forward to within the community during Black History Month?
DUPE: Definitely Feed the Soul. Knowing about all the different restaurants that I didn't know about before, getting to try some of the food during that week, and even beyond that. Getting to see different black talents within the city or even in Canada, in general. I feel like there's always something new to explore in terms of Black culture, Black excellence, and Black experience. I just love the celebration of how far we've come. From us coming from Nigeria to Canada, it feels so nice to be celebrated on someone else's turf. I just feel really honored and privileged that there's something like that here.
SEUN: For me, I would say educate myself on what's going on in the community. There's so much going on, that if we don't celebrate, eat, or bring it out ourselves, we don't know. If you want to be intention of universal support, you first need to know where to turn out and support. Being part of some of the events and celebrations for this month is a step towards being intentional.
Find Dupe and Seun's products at UNITE in BOM YEG or their online website. 
Meet Tarissa Wollaston, LAYERED by Rissa.
Image Gallery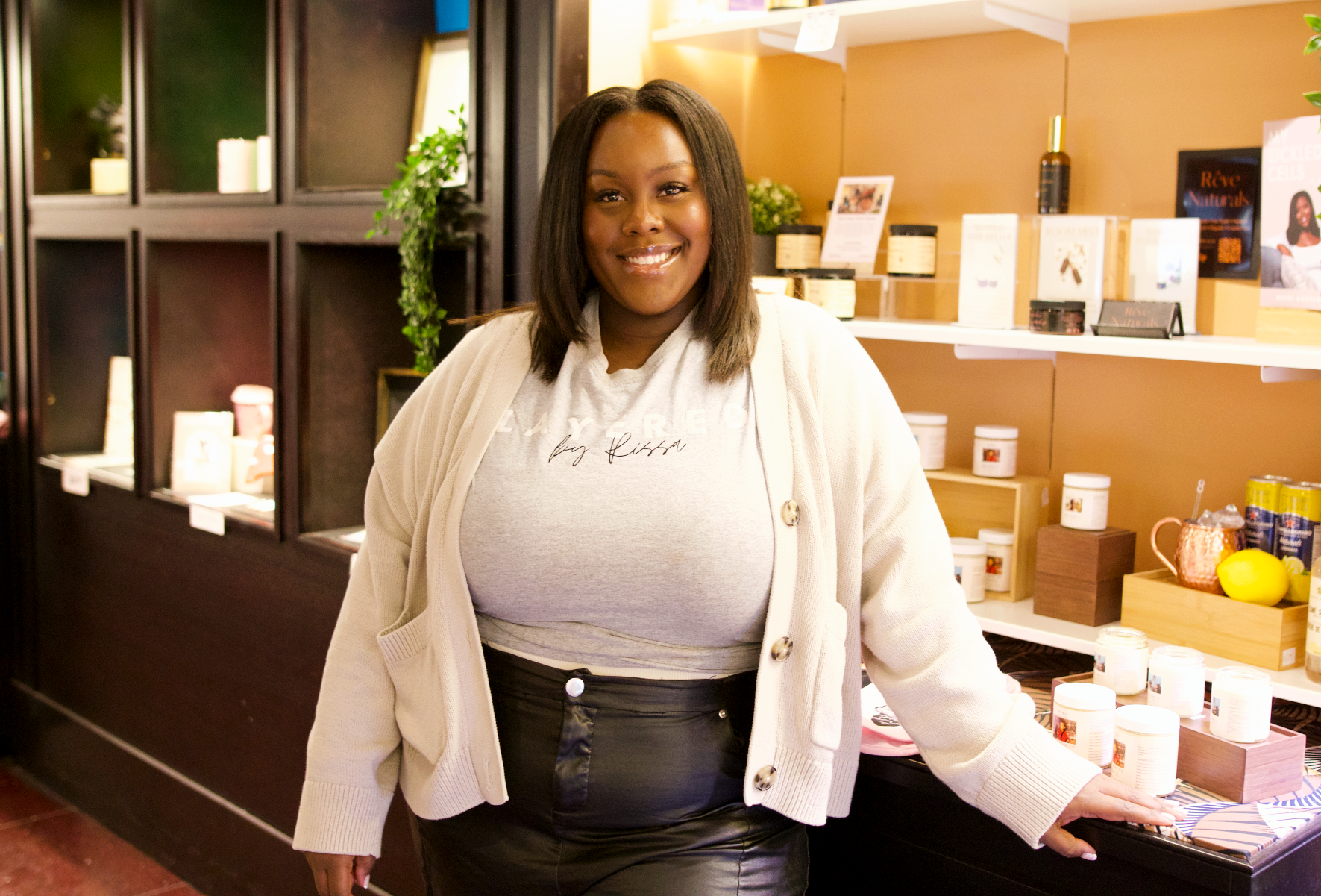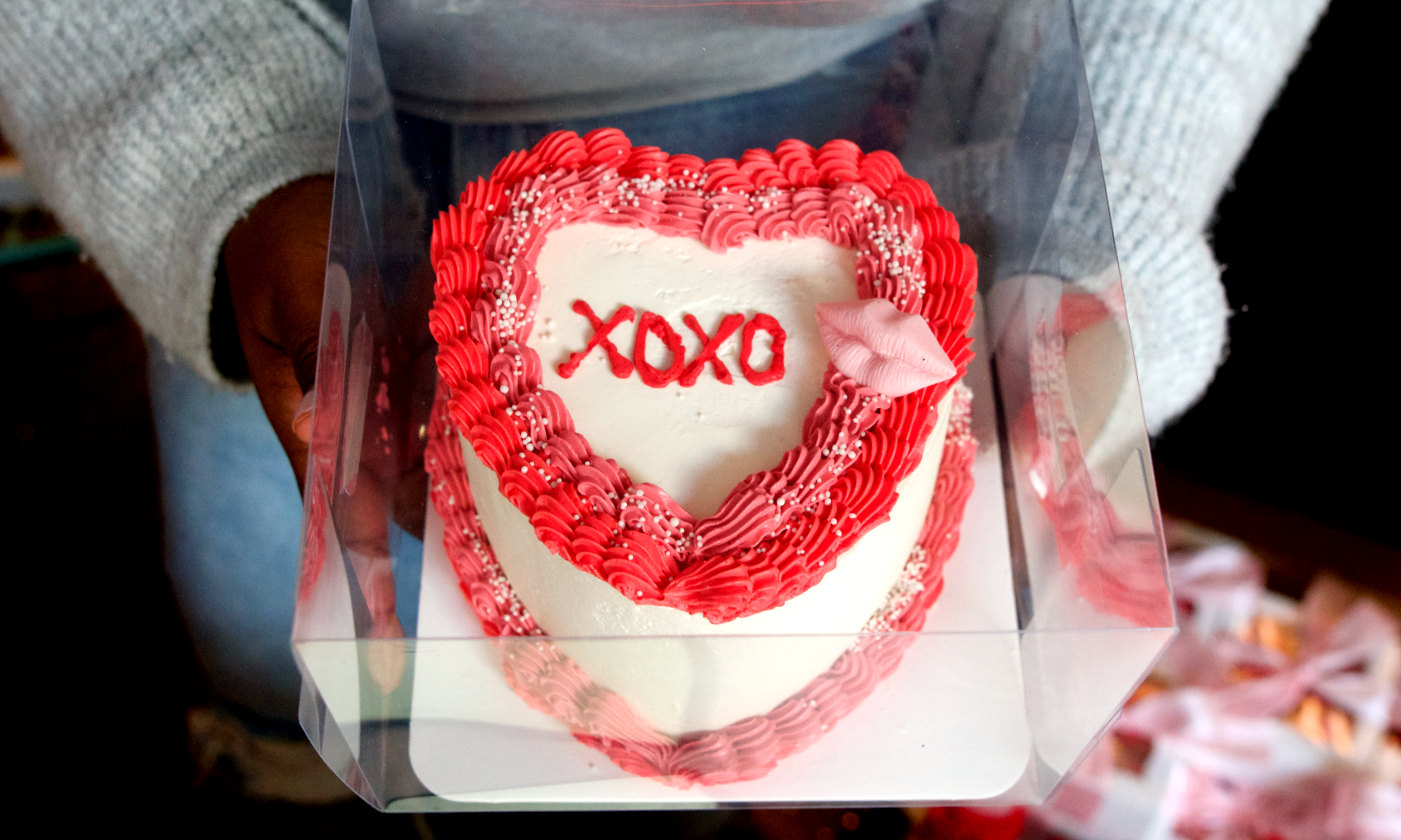 LAYERED by Rissa is a custom cake business in Edmonton. Tarissa specializes in cakes for weddings, celebrations; whatever you're celebrating, she can provide that for you. A diverse menu is offered with 9 standard flavours and 11 seasonal flavours, as well as gluten-free, vegan, and dairy-free options.
Tarissa launched her brand in June 2020. At the time, she was working on her BA degree and a life situation occurred where she yearned for something to bring back that joy in life. Her brand is based on the fact that life has so many different layers and they all pile up sometimes, but the layers add to create something fruitful, exactly like a cake.
Coming from Carribean descent, Tarissa grew up in a household of cooking. She recalls memories of foods class in high school where she was given the opportunity to create something out of random ingredients and how it brings her joy to this day. Tarissa has been working on the recipes and working on them for years to come. From that, she has established a brand of cakes that are not too sweet, and something that her clients come back for.
Q: Black History Month is super busy for Black entrepreneurs. What is the lead up into the month and what are your energy levels feeling like?
TARISSA: The month is a lot. You're expected to show up for your business or if you're in the corporate world, for your job in that space. But as an entrepreneur, you're supposed to show up as an entrepreneur and also for the other entrepreneur events that are happening. Balancing that can be quite tricky. I think for me personally, I mentally prepared myself by taking January a little bit slower and putting new systems in place that would help alleviate my time. We're launching our new website that will be e-commerce based so that way I don't have to do too much work on the admin side and answering so many emails. So just putting in different systems in place has helped me really prepare for this month. I think just knowing that I can still show up for the other events, it's going to be really refreshing.
Join Tarissa for her pop-up at UNITE on February 14 from 12:30 to 6:30 pm for Valentine's Day treats and Feed the Soul features. 
Image Gallery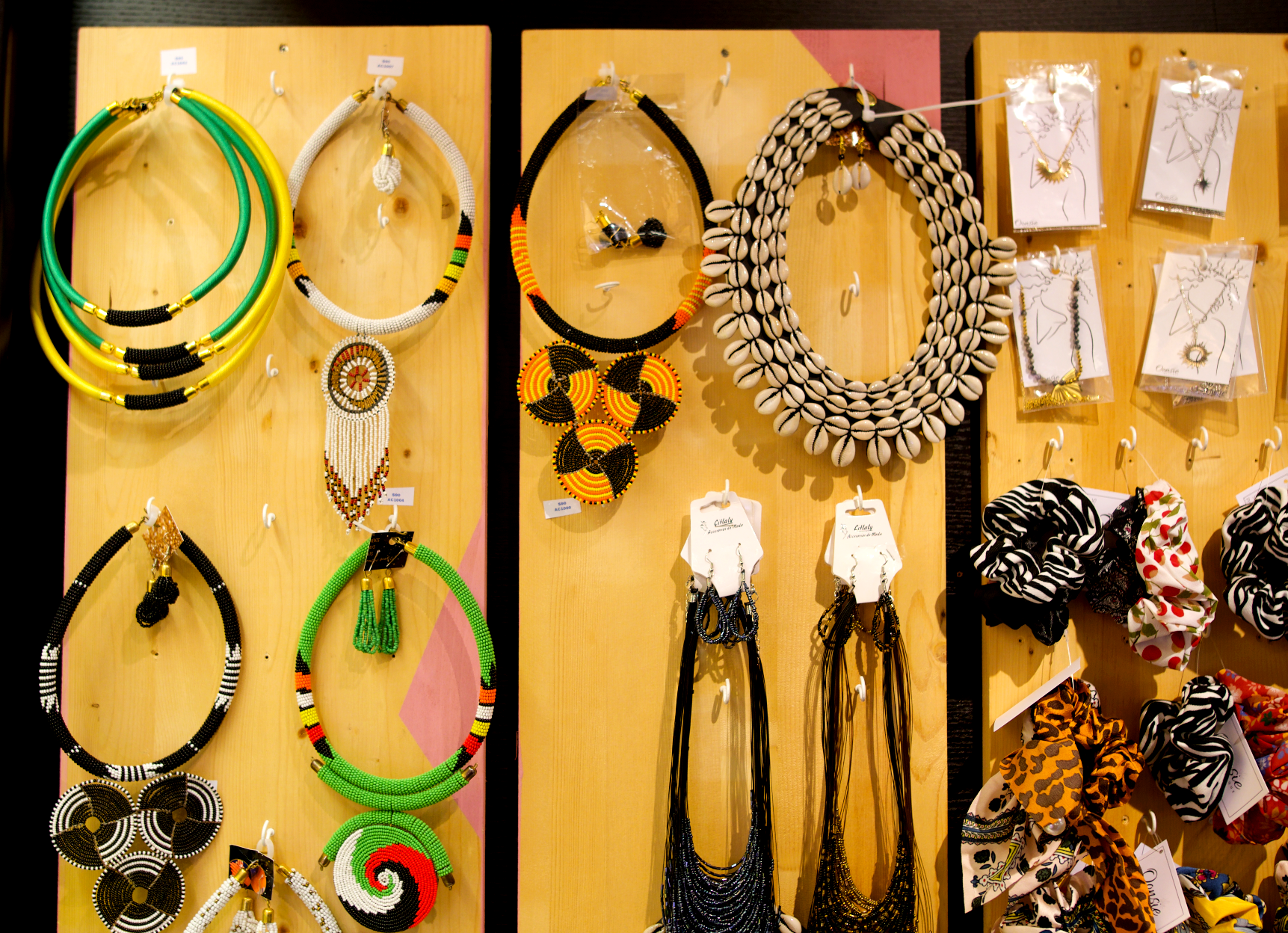 Africart is a new jewelry vendor in BOM YEG that has been in Edmonton for over 10 years. When an opportunity for a new jewelry vendor at BOM YEG came up, Rochelle reached out to the owner of Africart because she thinks that their jewelry is beautiful and speaks to the black community.
Shop Africart at UNITE in BOM YEG.