This year, in celebration of International Women's Day, Kingsway is proud to recognize Women of Spirit from our community. We are honoured to recognize their energy, innovation, and perseverance in hopes that it will inspire others.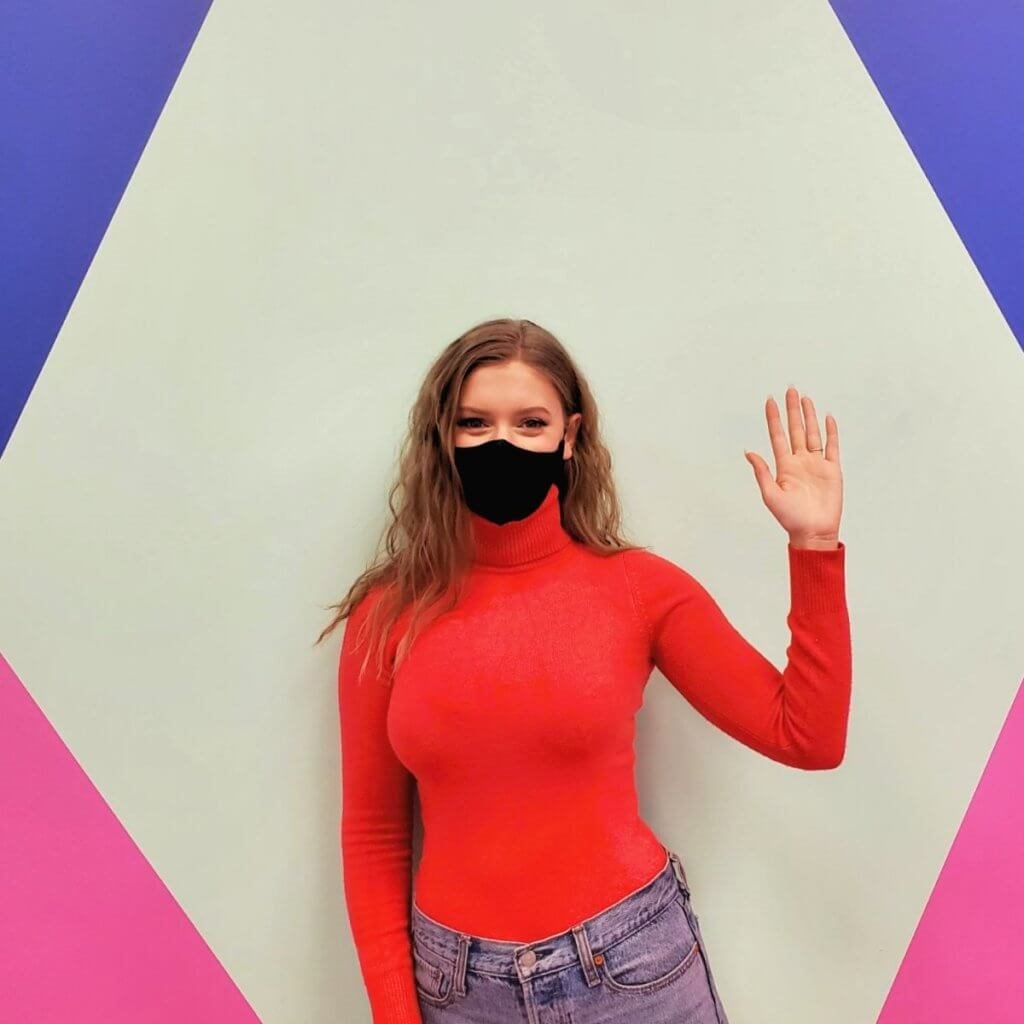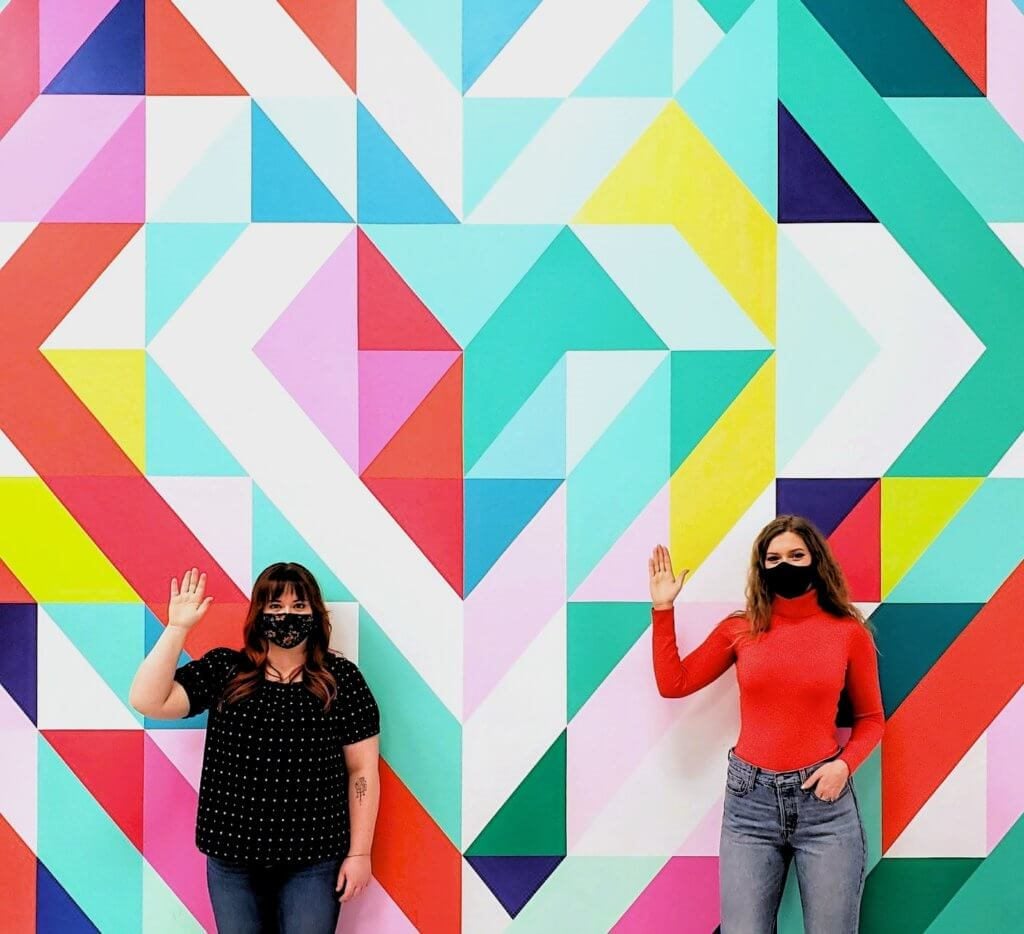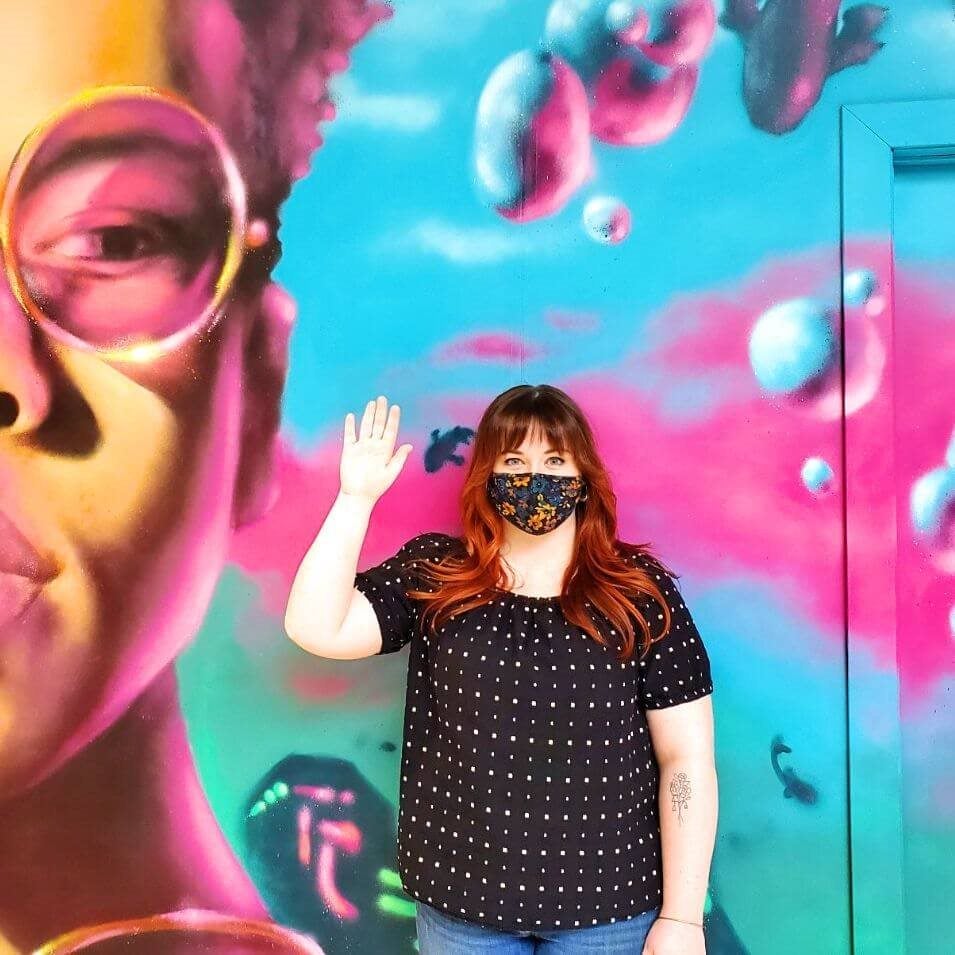 As the IWD 2021 campaign theme states:
A challenged world is an alert world. Individually, we're all responsible for our own thoughts and actions – all day, every day.
We can all choose to challenge and call out gender bias and inequality. We can all choose to seek out and celebrate women's achievements. Collectively, we can all help create an inclusive world.
From challenge comes change, so let's all choose to challenge.
We have partnered with the amazing crew at G.I.F.T. (Girls in Film and Television) to capture and share the stories of 7 amazing women. Please scroll down the full blog post below to watch their full interviews.
KIRSTA FRANKE: Founder of the Wild Heart Collective

Kirsta Franke is born and raised Edmontonian, with a decade and a half of experience in the culinary and event industry. Her previous work with the 124 Street Business Association allowed her to bridge a gap between producers, local businesses and citizens. In 2012, she spearheaded and founded Wild Heart Collective LTD. and the 124 Grand Market, an evening farmers' market located in the heart of 124 Street. As former Co-chair of the Edmonton Food Council, Kirsta has become an important voice within Edmonton's developing food scene. Alongside her team at Wild Heart, Kirsta has produced and programmed countless events outside of the market scene, most recently, Nuit Blanche Edmonton, The Winter Shake-Up Festival with the City of Edmonton and the inaugural year for All is Bright on 124 Street in 2013.
In 2018, Kirsta began work on The Public, a new 15,000 square foot food incubator and hub in the cities core in the historical Central McDougall Neighborhood. She currently volunteers with the Edmonton Food Council, is the Vice-Chair for the North Edge Business Association Board, sits on the End Poverty Edmonton Round Tables Steering committee, and is a member of NAIT's Center for Innovation Food Consortium.
MICHELLE NIEVIADOMY: Founder of Iskew Health and Wellness Centre
Michelle Nieviadomy is nehiyaw iskwew- a Cree woman.
While Michelle's roots are in Saskatchewan, she has found home & community in Edmonton for the past 20 years. She is the Assistant Director at the Edmonton Native Healing Centre. She is passionate about community development and social justice. She also is an entrepreneur with her business Iskwew Health-promoting wellness. She believes movement is medicine and connection and community are everything!
KATRINA PETRYSHYN: Owner of The Makers Keep
With a background in jewellery design and manufacturing, Katreenah Jewellery owner Katrina Petryshyn has participated in countless markets and pop-up events over the years and saw the need for something more. While living in South Africa, she came across a co-op store in Cape Town that sparked an ambition to own her own store– but not just any store.
With an undeniable passion for local and handmade goods, Katrina's goal was to provide local businesses a place to display their product in a "market-like" environment. She wanted the store to be somewhere you could shop great finds just like you would at a market, but also be a place for connecting and nurturing.
After moving back to Edmonton, Katrina's passion and drive were at an all-time high and in less than 2 months, The Makers Keep was born.
SUSAN LOVIE: Director and General Manager of Kingsway
Susan Lovie is the Director and General Manager at Kingsway Mall and has been a noteworthy leader in the shopping centre industry for almost 20 years. She has developed new approaches to doing business and created opportunities for local business owners and entrepreneurs in a challenging retail environment. With a background in communications, Susan holds a Masters Certificate in Innovation Leadership, and is currently working to complete a Masters Certificate in Organization Development and Change. She believes that life should be a never-ending pursuit of growth and education.
Susan has great faith in the power of community, and always has her eyes open for new ways to support local organizations. She is an active board member of the Terra Centre in Edmonton, a member of Oxford's Indigenous Wisdom Committee, and a member of the BOMA Canada Diversity and Inclusion Leadership Council.
In 2017 Susan received global recognition as the recipient of the prestigious Albert Sussman International Community Support Award for leading Kingsway's relief efforts during the 2016 Fort McMurray wildfire evacuation. And, this year, Susan was the recipient of a Platinum Facilitation Impact Award from the International Association of Facilitators for her innovative leadership methods at Kingsway.
CYNTHIA BOOTH: Owner of Glass Earth Inc.
Cynthia Booth graduated from Olds College as a Horticulturalist and went on to start a landscape company. She then had children and moved to Ontario where she managed a number of greenhouses and taught seminars and workshops across Northern Ontario including teaching adult education Horticulture for several years.
After coming back to Alberta, Cynthia worked at Holes Greenhouse as the Operation and Design manager for a short while, then moved forward to open Glass Earth Inc. Glass Earth started as a kiosk in Southgate Mall and graduated into Kingsway Mall where it has had a home for the last four years. Glass Earth Inc. expanded into a second location in Vancouver a year and a half ago and will be opening another location in South Granville this April. All Glass Earth Inc. stores are family-owned and operated by Cynthia and her children.
TAMMY MA: Owner of Keravie Lash Loft
Tammy Ma opened Keravie Lash Loft in 2018. Tammy is a lash artist who began her business just as lashes started becoming popular almost a decade ago. She is passionate about lash health and believes all women are incredibly beautiful just the way they are naturally. Her passion led her to become certified as a GEL Lashes Master Trainer in Canada. Soon, Keravie — whose name means keratin-life– became synonymous with the Keratin Lash Lift, and in 2019, Tammy was awarded platinum first place in the Royal Canadian Lash Championships for Lash Lifting.
This year, Tammy and her all-woman team leads the way in advanced lash lift techniques and developed an online lash academy teaching methodology used for their Triple Lash Lift System and their professional line of products under the Keravie Professional brand. Their goal is to help raise lash lifting standards worldwide to help women everywhere fall in love with their natural lashes and beauty again while helping women feel empowered in their business and everyday life.
ELISE GRAHAM: Director of Operations G.I.F.T.
Elise Graham is a production veteran with more than 16 years of experience in film and television. She has loaned her talents to a wide range of projects, from features to commercials, live shows to corporate videos. Her eclectic resume highlights technical and logistical roles with some of the strongest companies and productions in Alberta.
Some highlights include working for world-renowned Karvonen Films, and on the television series CAUTION: May Contain Nuts, Blackstone, and Tiny Plastic Men.
Elise is thrilled to bring her experience to GIFT (Girls in Film and Television) as Director of Operations and Lead Instructor. GIFT is committed to giving girls hands-on instruction and experience in filmmaking, giving them an opportunity to tell their stories. More women behind the camera equal better representation on screen. Our vision is a worldwide media landscape of gender parity behind the camera and on the screen, with a diversity that represents the world in which we live.