Drag Queen Story Time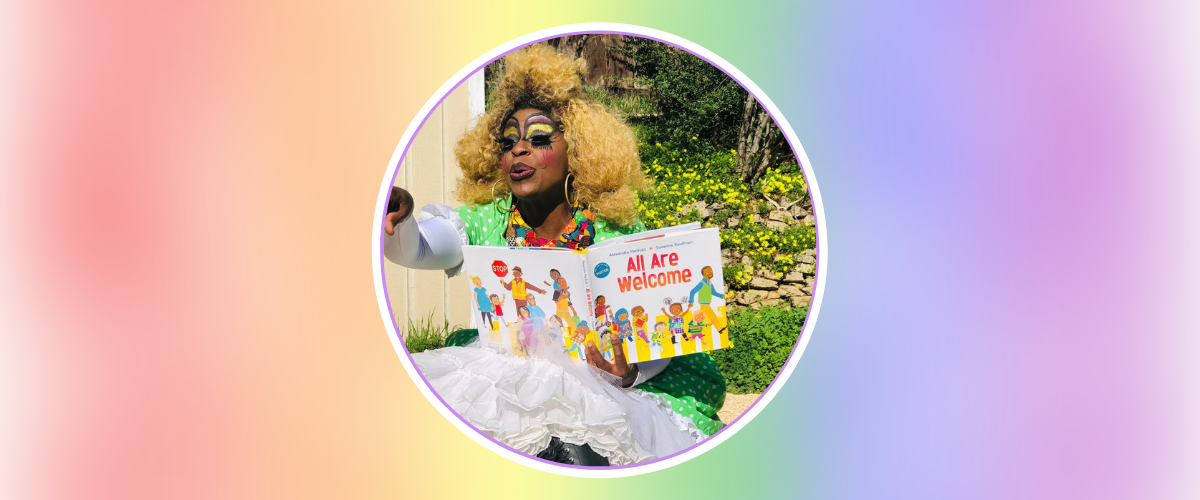 Drag Queen Story Hour
Because reading is what? FUNDAMENTAL
Date: Saturday, June 25, 2022
Time: 1:00pm – 3:00pm
Location: HyperPOP (Located on the upper level by Hudson's Bay)
In celebration of Pride Month, Kingsway Mall is proud to reveal our new space, HyperPOP, with the help of our amazing friends from Drag Queen Story Hour. Join us for a special storytime featuring stories of love and acceptance from our two fabulous storytellers, Naomi and Pheonix. Our storytellers will host two sessions during the day, one from 1 PM – 2 PM and 2 PM – 3 PM.
Each session will have a story and a fun activity. This is a free activity, open to the whole family.
Why Drag Queen Story Hour?
Drag Queen Story Hour celebrates reading through the glamorous art of drag all over the world, and our Storytellers are thrilled to join their international siblings in creating inclusive family programming where kids can express their authentic selves and become bright lights of change in their communities.
Meet the Queens
Naomi
Naomi debuted on stage in June 2019 and has been a beloved member of Slay the Night ever since. From live shows to the virtual stage, TikToks to make-up tutorials, commentaries, and reactions to Instagram and Facebook LIVE, Naomi has carved out a spot in the hearts of her fans that only she can fill! This year, Naomi has taken on the mentorship role of her "biggest little fan", our own Drag Princess (and Naomi's step-child) Drag-On. Naomi and Drag-On host monthly adventures together through our Slay the Night KIDS! Project, and she looks forward to bringing Drag Queen Story Hour into the Slay KIDS! world!
Phoenix
Phoenix is Slay the Night's non-binary "Drag Entity". They have been performing on-stage and online with their drag siblings since Pride 2019, and began hosting a monthly "Minor-Piece Theater" Facebook LIVE show at the end of 2020. Like the stories they create and share, the characters they have performed over the last three years have spanned the gender spectrum, and dipped into the realms of myth and fantasy. In their "day life", Phoenix is an elementary school teacher, dad of two, and has been an avid writer and lover of literature since birth! They could not be more excited for this opportunity!