Today, we celebrate the entrepreneurial spirit of Black-Owned Market Edmonton, BOM YEG. This collective of volunteers works hard to support, uplift, and help build the community of Black-owned enterprises in our city. We spoke with Bernie Karabani one of the core team members of BOM YEG about what they do, and everything they have going on for Black History Month.
Q. What is BOM YEG and how did it get started?
A. BOM YEG, Black-Owned Market Edmonton, is a volunteer-run collective established in July 2020. Its aim is to build, uplift, and support Black-owned businesses, entrepreneurs, creatives, and community organizations in the Edmonton area using innovative platforms to connect with the community. A simple reshare of BOM YYC's inaugural event spurred our co-founders to assemble a team and help support the Black entrepreneurial community in the city.
Image Gallery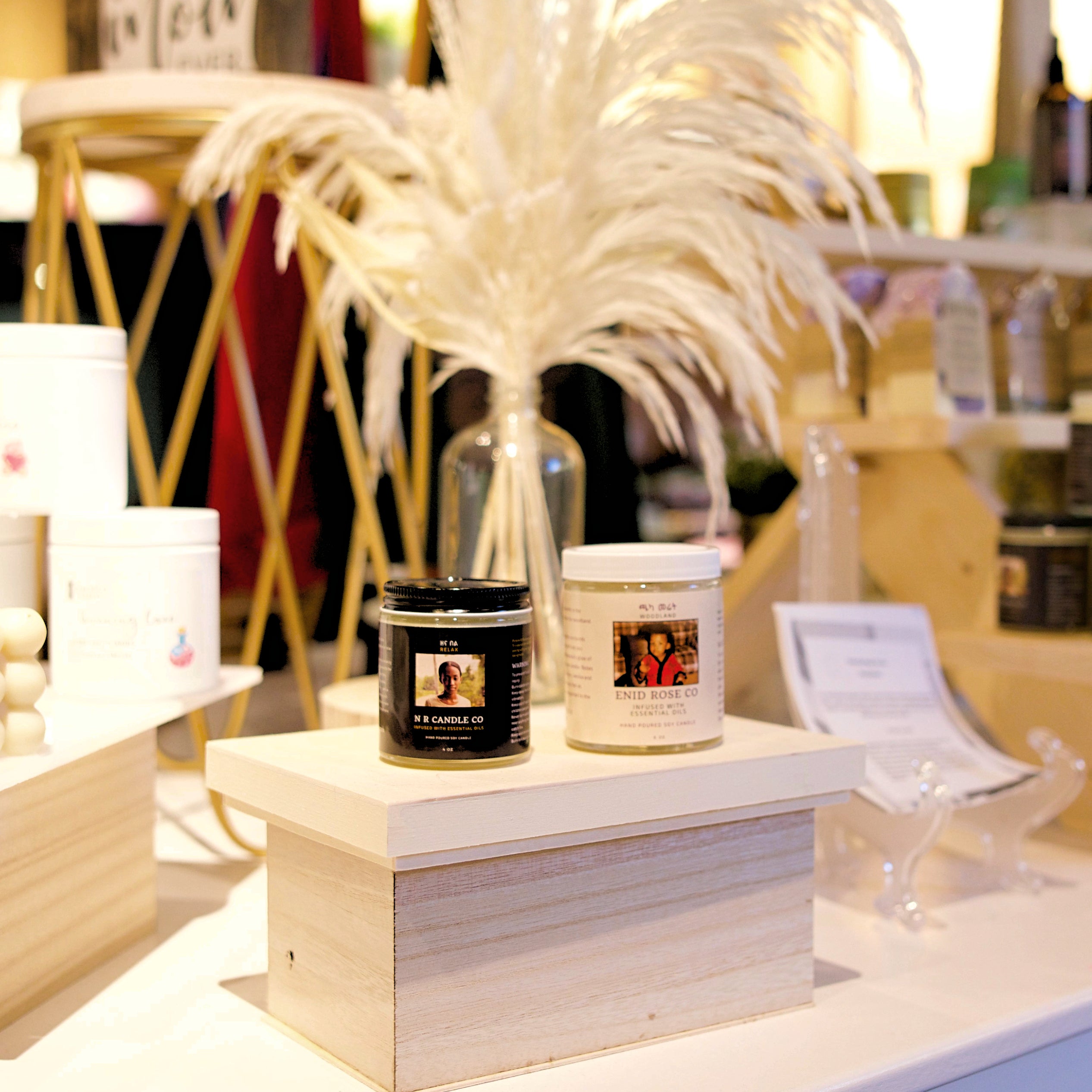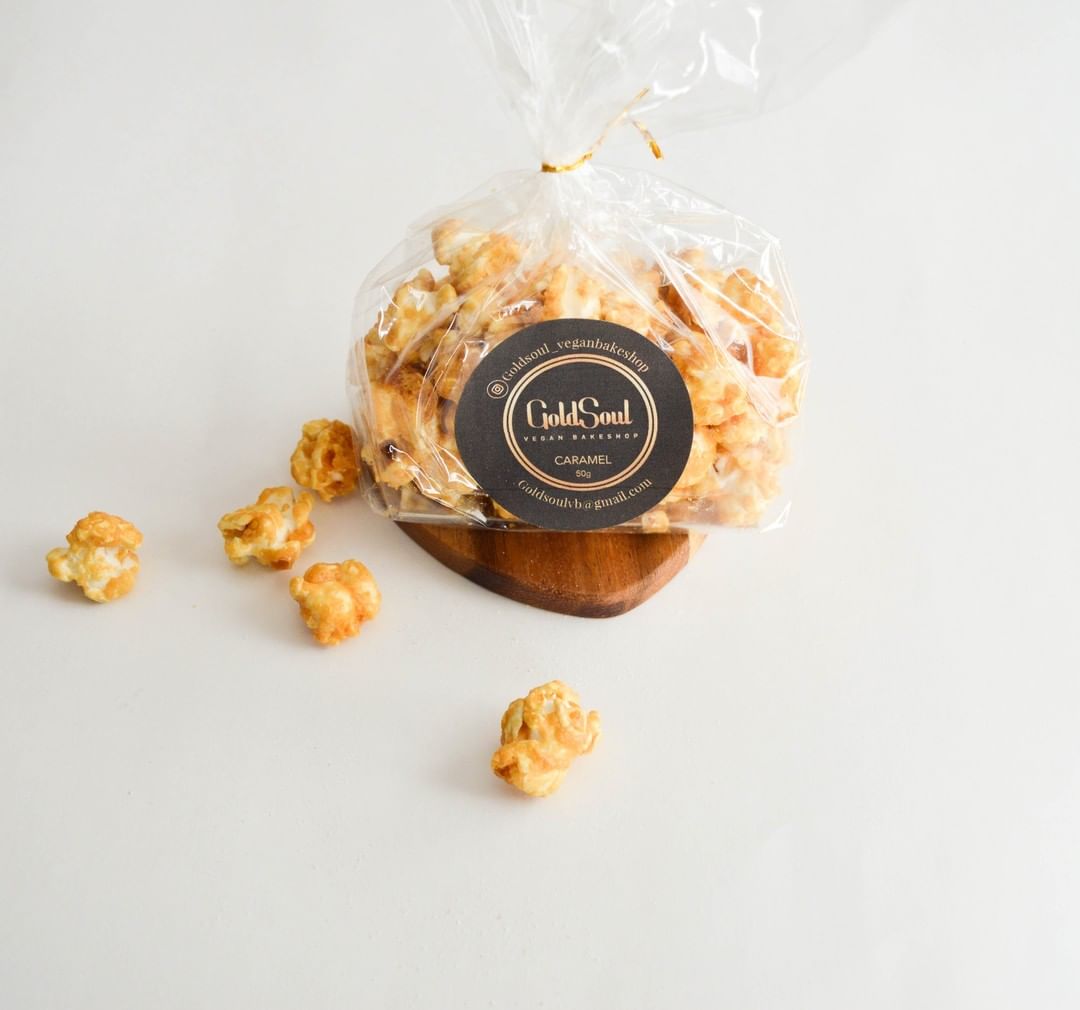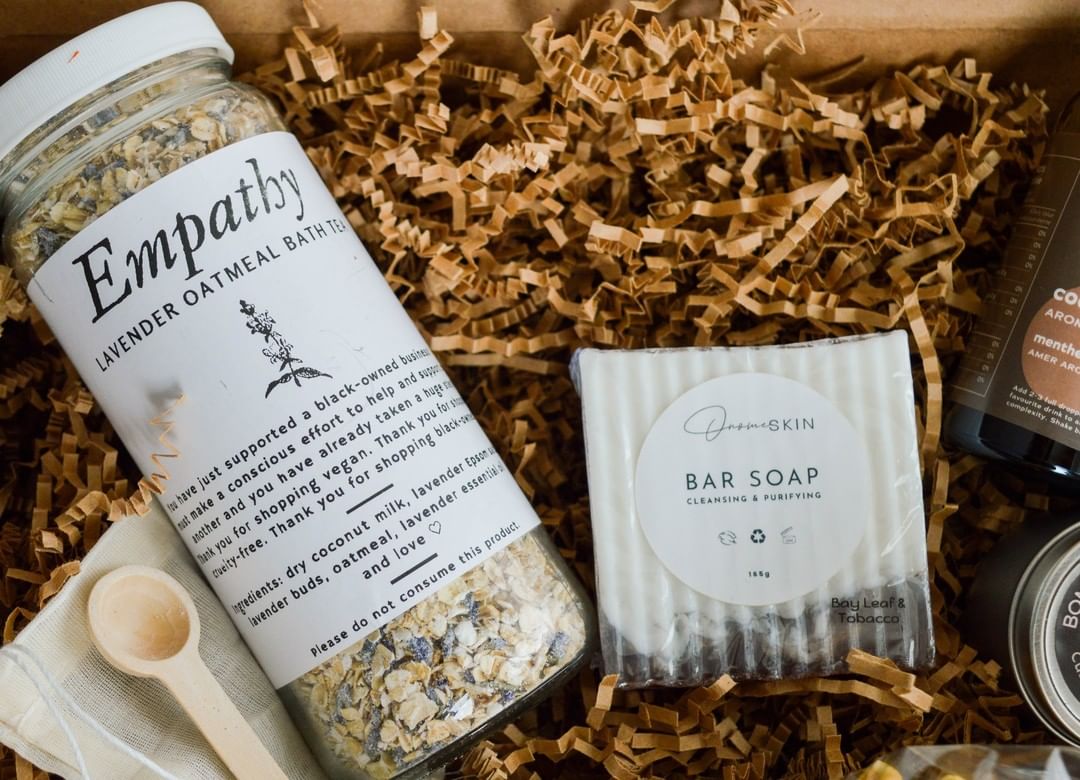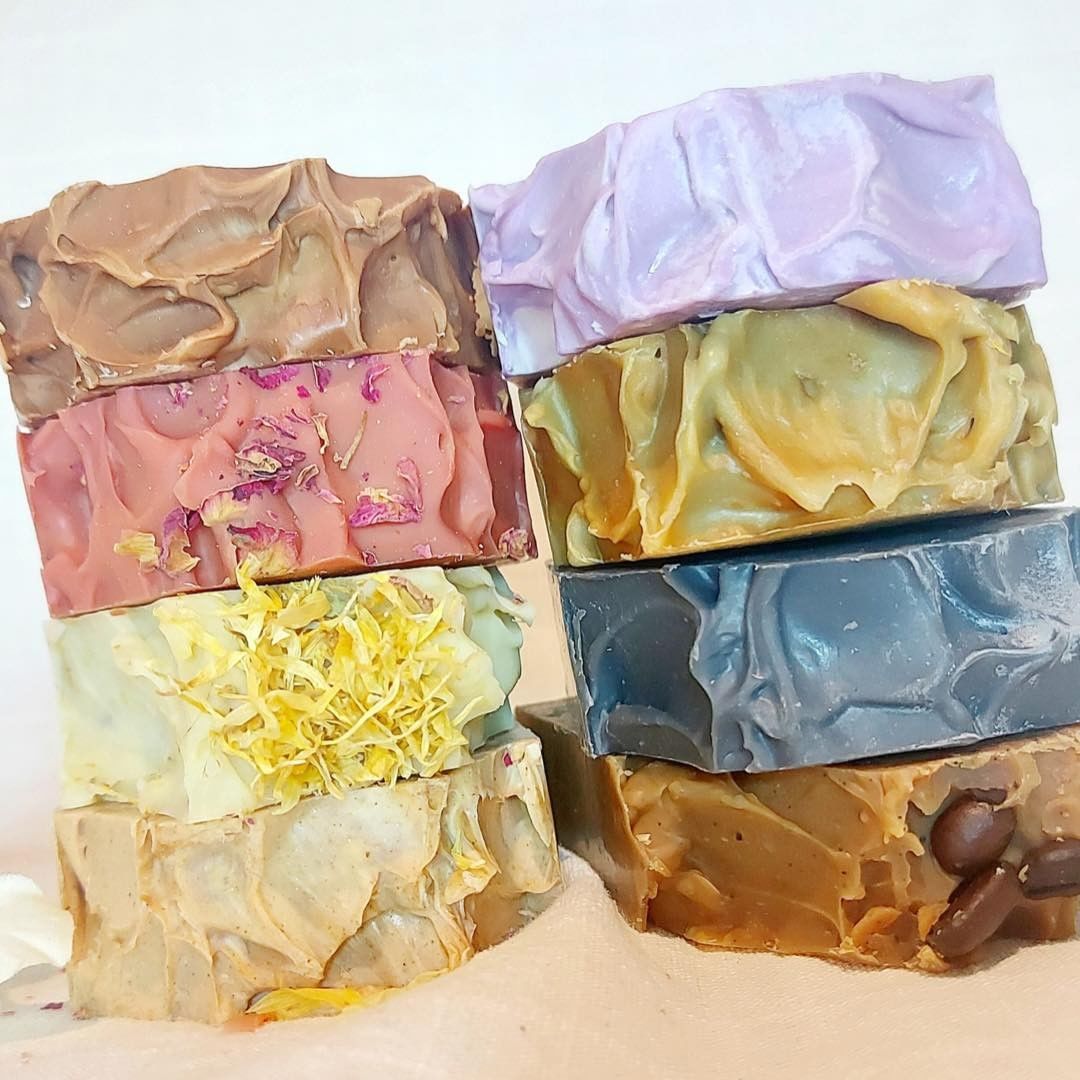 Q. What kind of challenges have you faced along the way?
A. Running a volunteer-based organization is challenging. Everything from recruiting volunteers, to establishing systems that work can be tasking. Not only that, starting as a grassroots organization with no funding and learning how to navigate that on a zero-dollar budget poses its challenges. We are basically brand-new entrepreneurs supporting other entrepreneurs. There has been a lot of learning and re-evaluation done over the course of time, and we're grateful for the support that we get from our community that enables us to do what we do.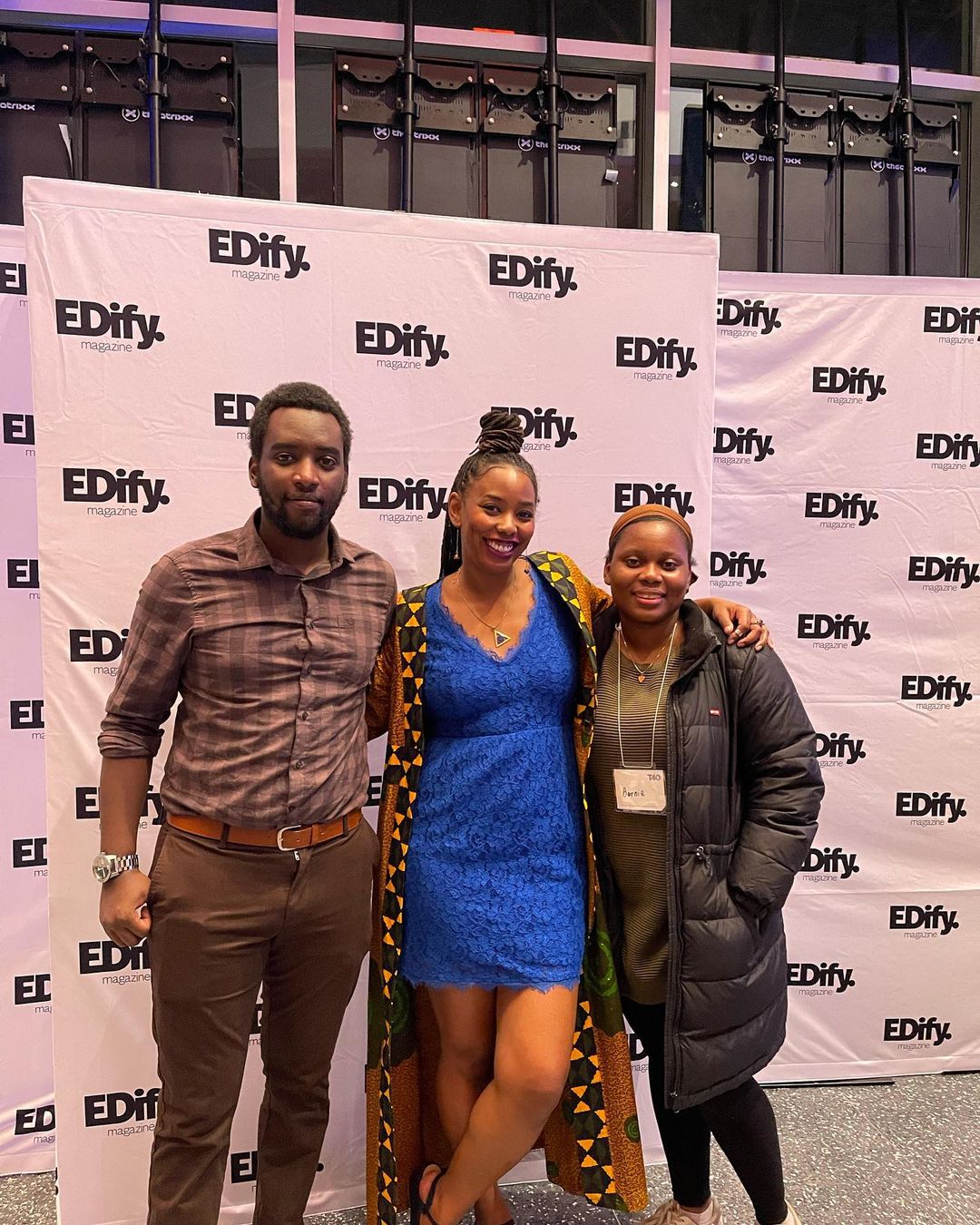 Q. What kind of businesses/vendors are part of the BOM community?
A. Our vendor community is very diverse, offering everything from services such as photography, design, including artists, makers, people in the culinary arts, and more. Definitely check out our Instagram to see which brands we're currently working with.
Image Gallery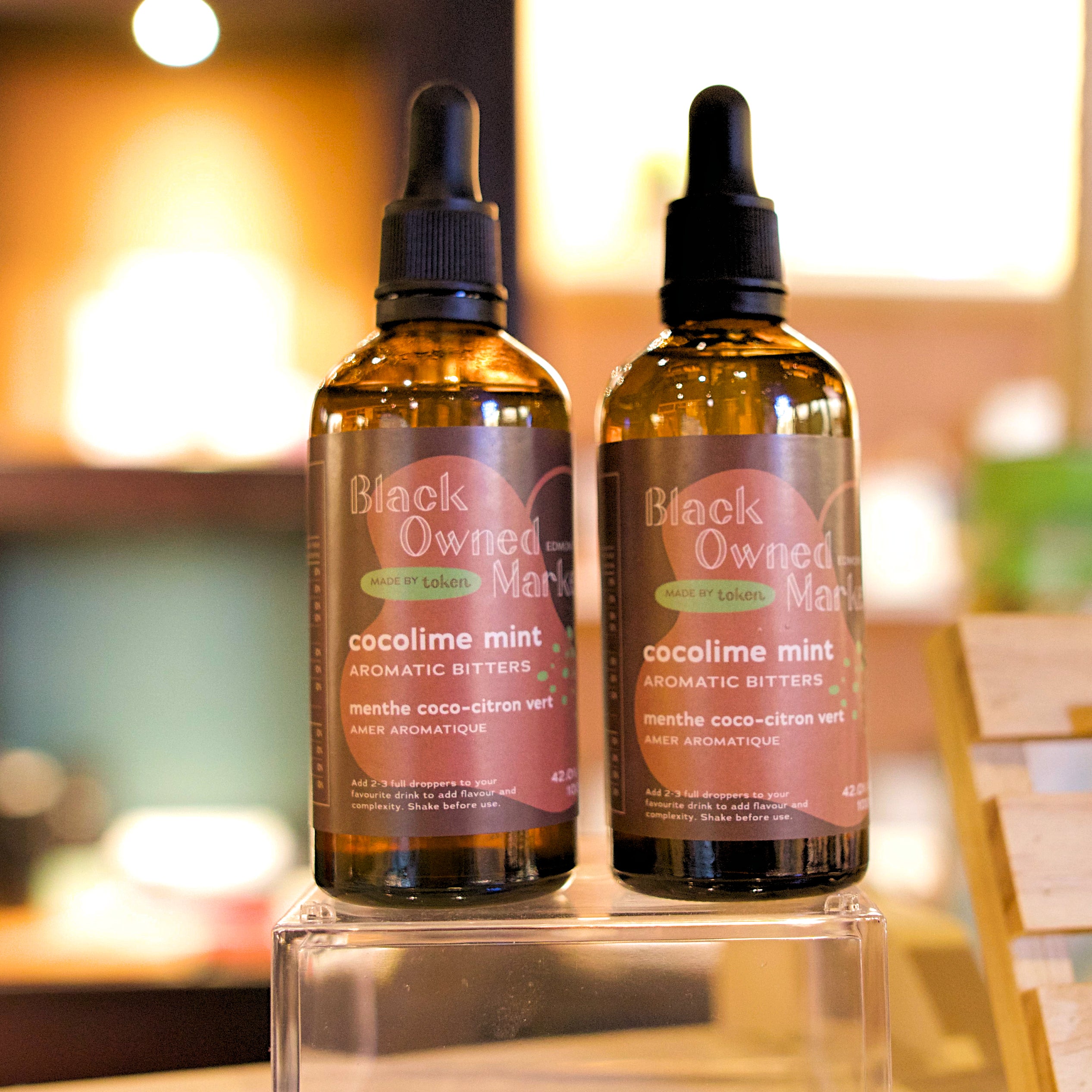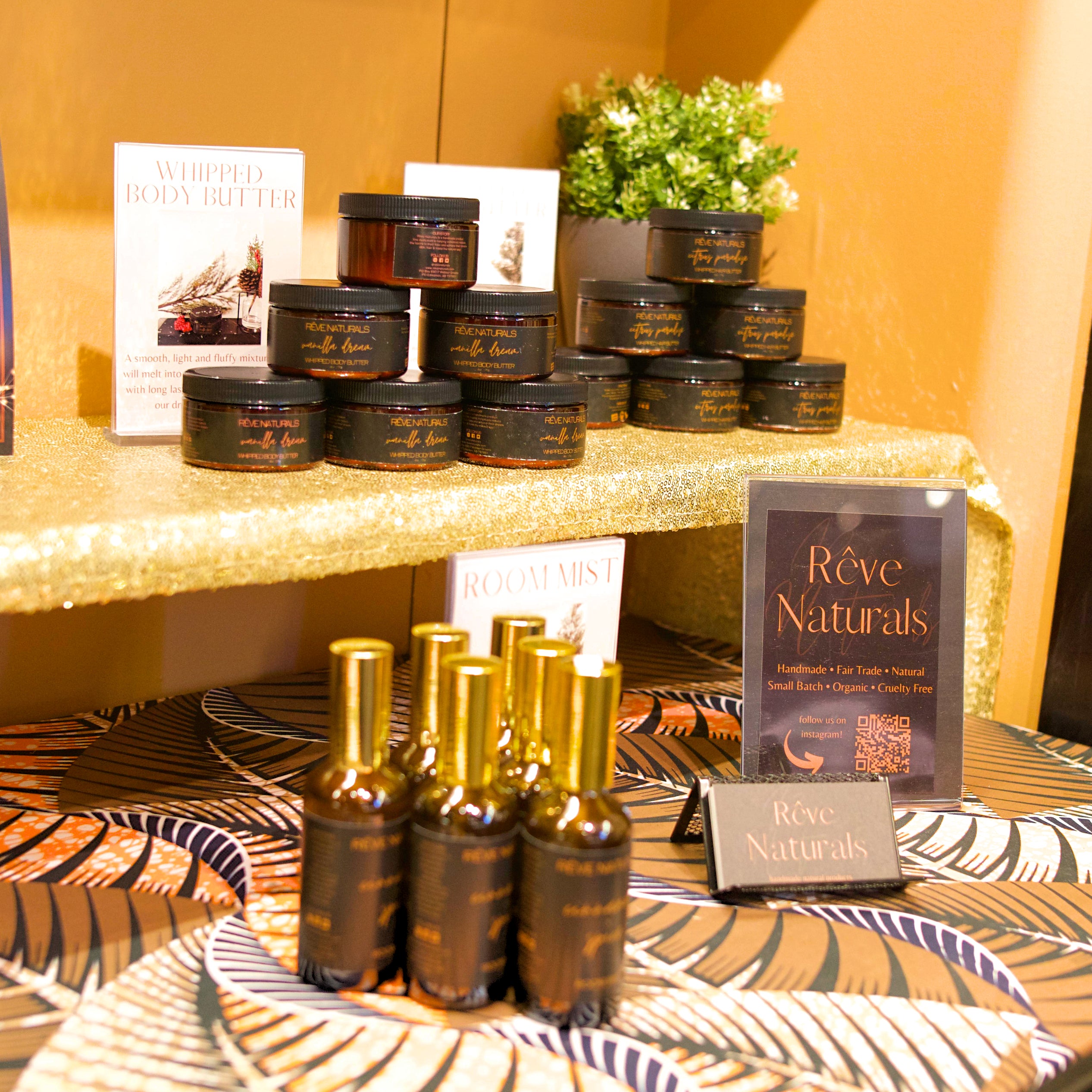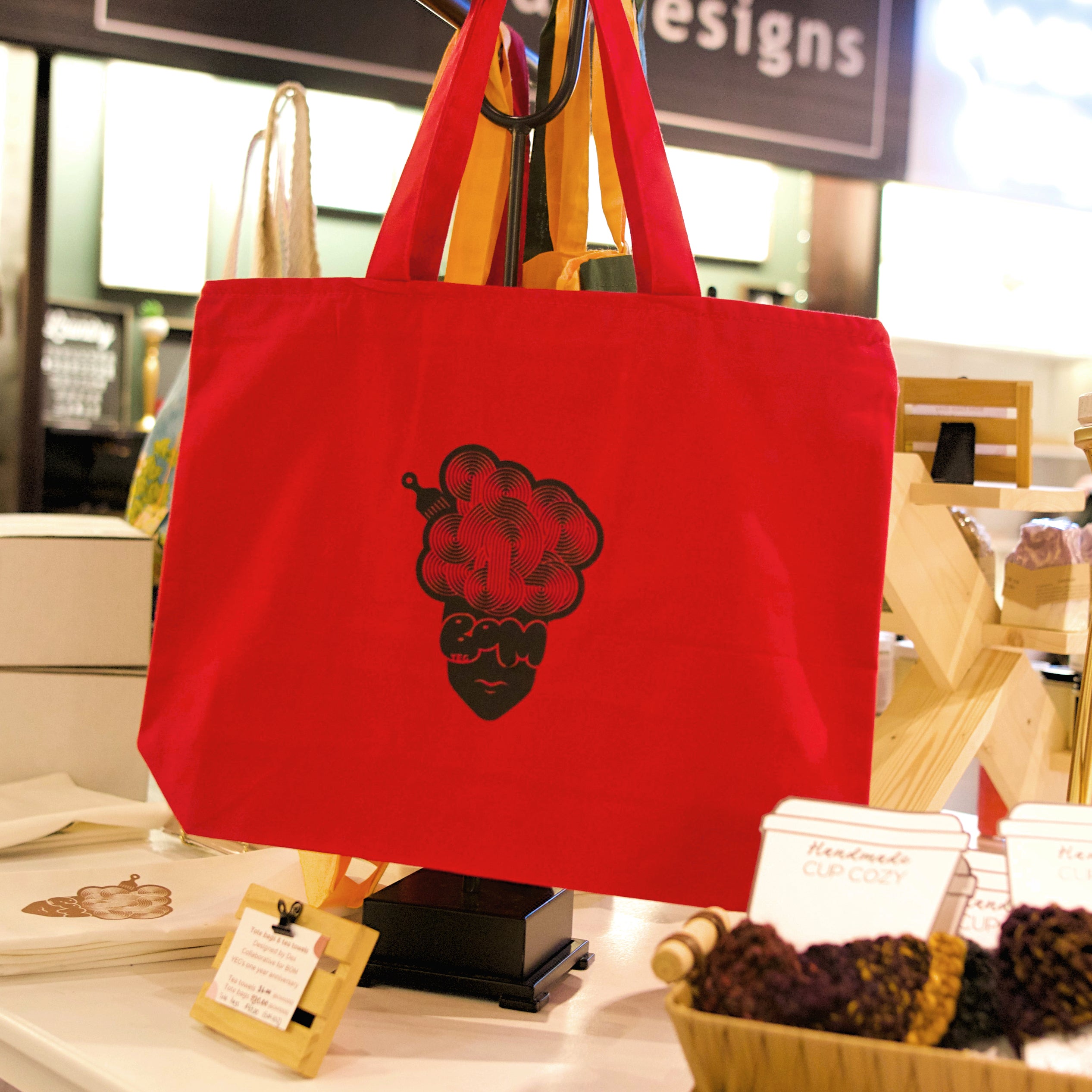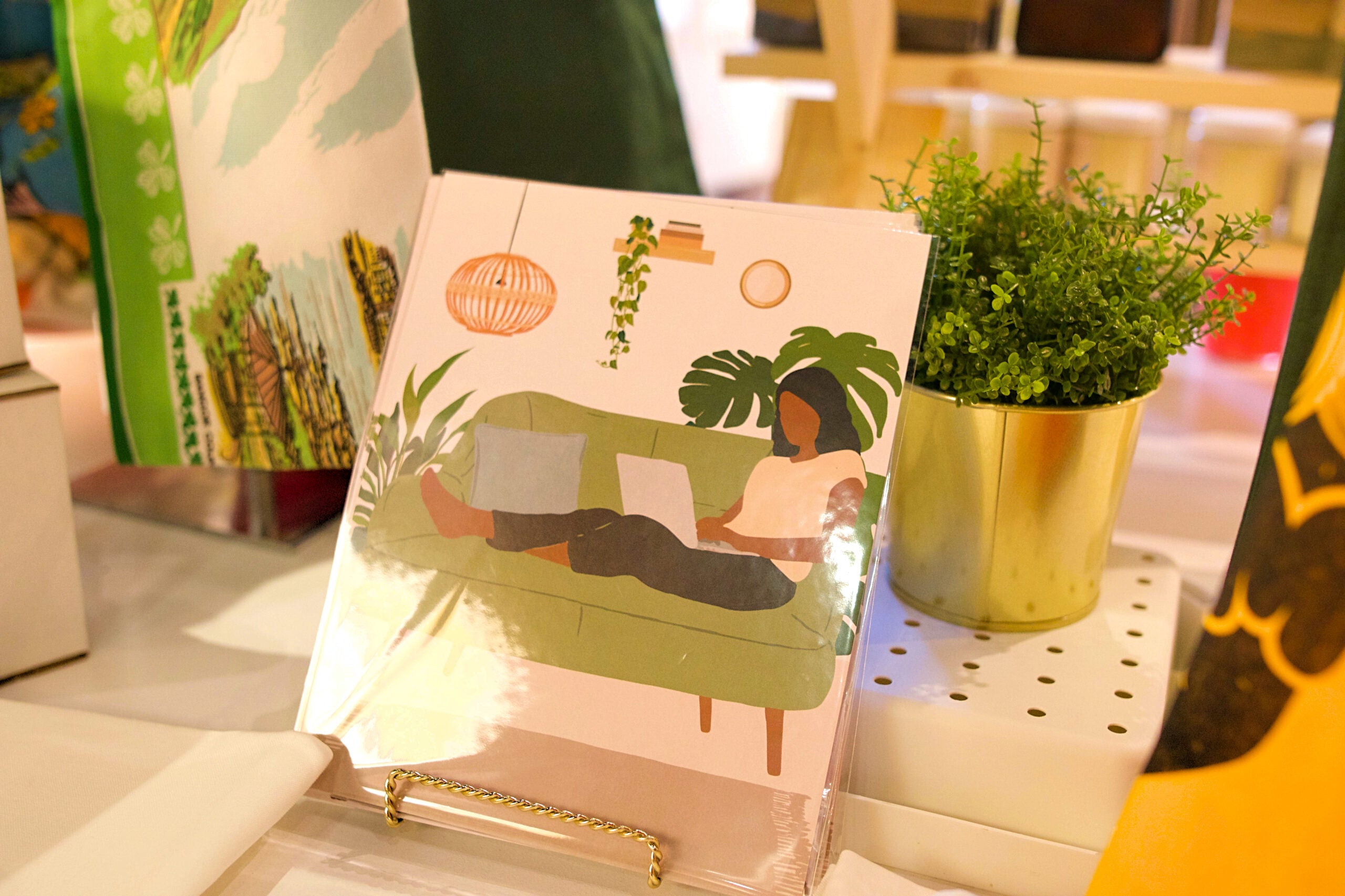 Q. How does setting up in a physical store like UNITE fit into your goals of building an e-marketplace?
A. We host an online market periodically so that consumers can shop from the comfort of their homes and have a one-stop shop for products from black-owned businesses.
UNITE is the same concept, in a sense that it also serves as a one-stop shop for different makers in the city. It's a long-term goal for BOM to provide a space where people can have access to Black-owned products in one place.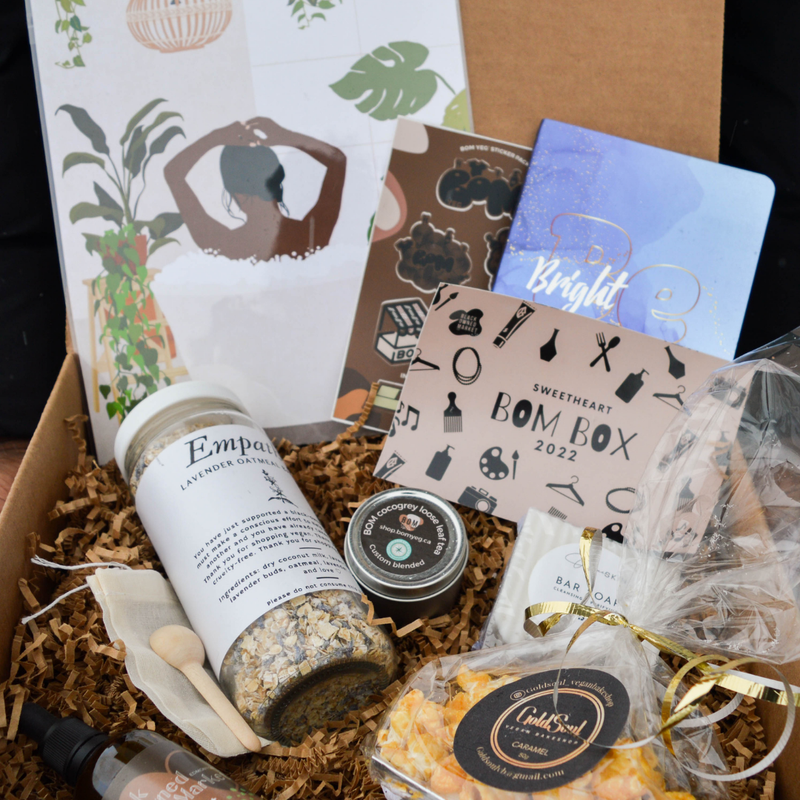 Q. We've heard a lot about the BOM Sweetheart Box – what is it, and where can people get one?
A. The BOM Sweetheart Box is our annual curated gift box. This year's box supports eight black-owned brands, and it comes with eight full-sized products and two samples as well.  It's a great way to promote self-love during Valentine's day, with the idea that you can give gifts to yourself, friends or family while supporting Black makers. It's our second year doing the box, it's a fun project and a great opportunity to introduce and support different black entrepreneurs and makers in our community.
The first 24 boxes sold contain bonus items from additional Black-owned brands. These products are randomly added to the box and contain products such as jerk seasoning, bath soaks, discounts, and coupons.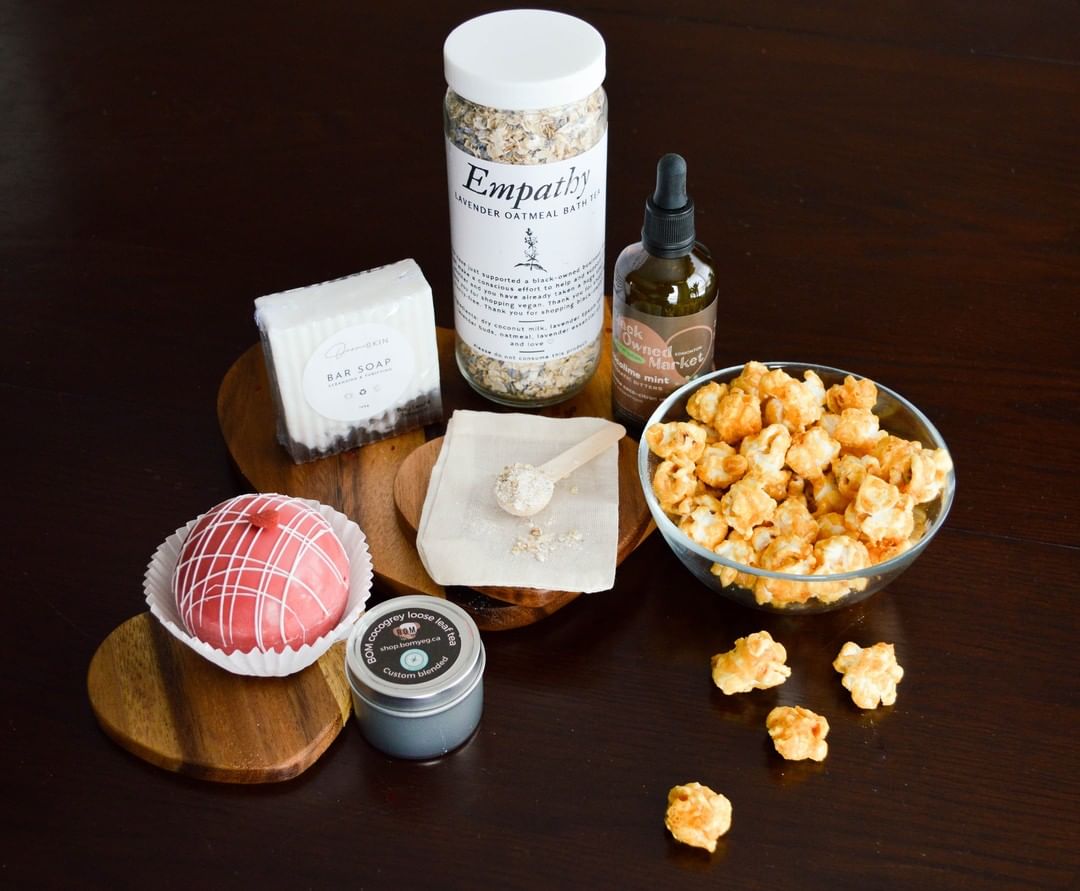 Q. What is BOM YEG doing this year for Black History Month?
A. For Black History Month we'll be hosting the Black Futures Market at the Art Gallery of Alberta on February 5 & 6 to celebrate Black artisans in our community.
We'll also be participating in a panel at MacEwan University as part of the Interdisciplinary Dialogue course. The theme of the panel is Black Futures: Creating While Black and it will feature our founder Rochelle Ignacio accompanied by Alain Intwali who is the Entertainment Manager for BOM YEG as well as a vocal artist and sound engineer. The panel will be moderated by Robert Tyndale who is a black creator here in Edmonton, and it will address the challenges of creating while being black and the resiliency we must have in trying to build up our communities and a little bit about each participant's success stories.
And of course, we will be offering our Sweetheart box for BHM that has already launched!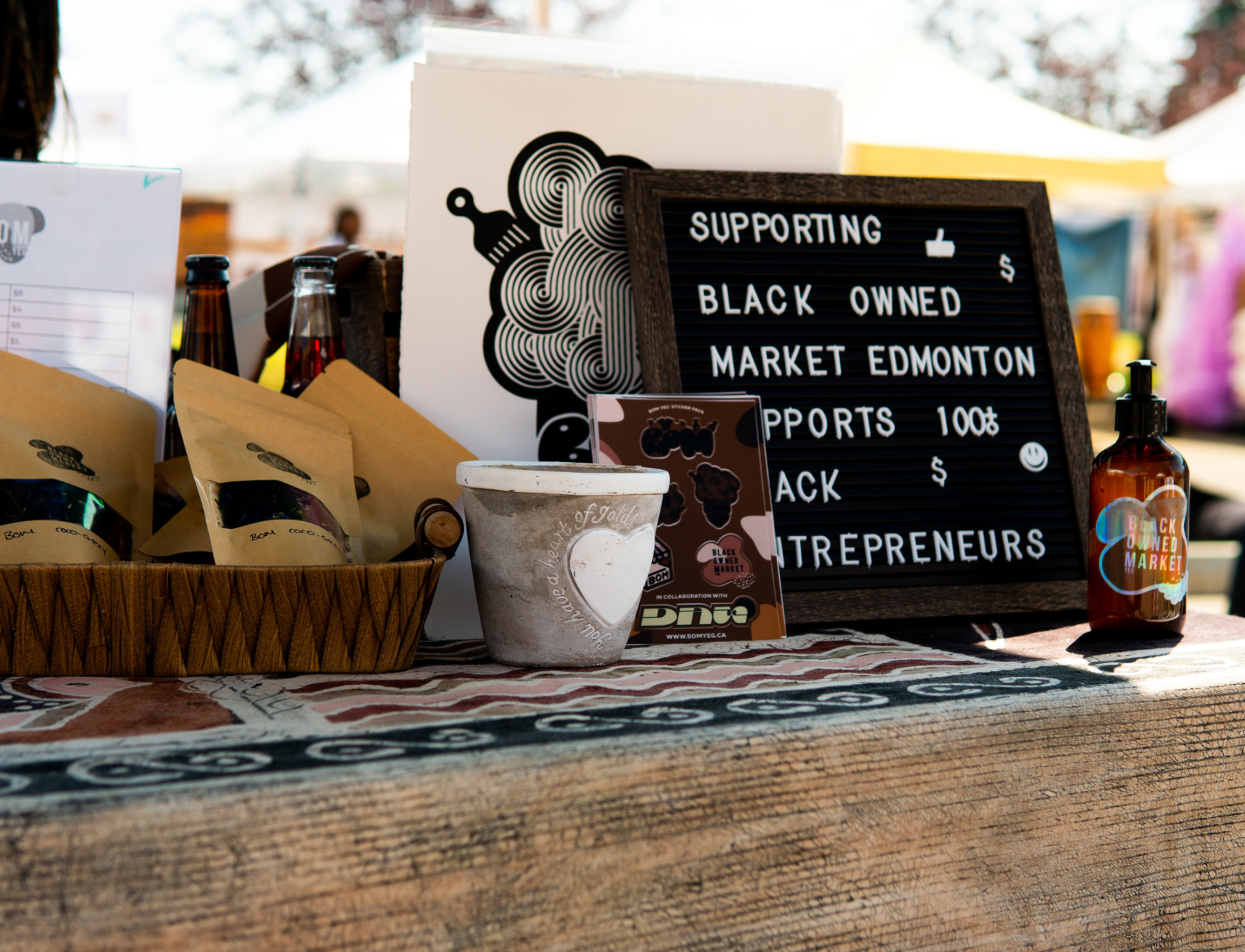 Q. What's next on the horizon for BOM YEG? How can people get involved if they want to join the community?
A. We are super excited to be coming with our annual summer market this year, so stay tuned for more information on the dates and location because we're starting to work with some really great partners, as far as what the future holds we dream big at BOM YEG. We have huge goals that one day we can have a space like UNITE by TMK that is filled with Black-owned products, as well as we can become more of an incubator space that helps entrepreneurs launch their business, walk them through the process of building their brand from conception to having them launch their products at our markets and really have them grow with us. We're currently working towards streamlining our processes so that we can realize our dreams quicker.
Image Gallery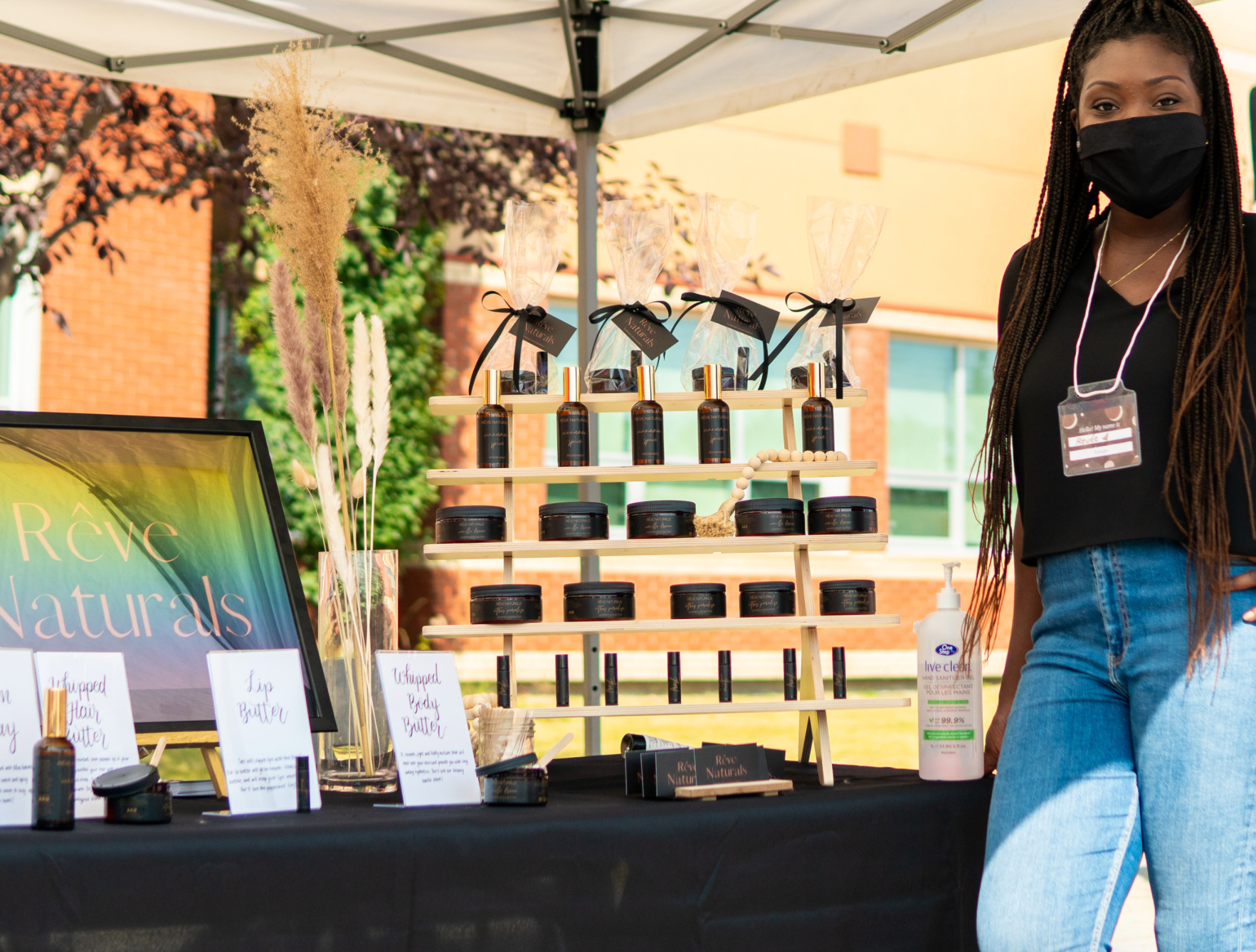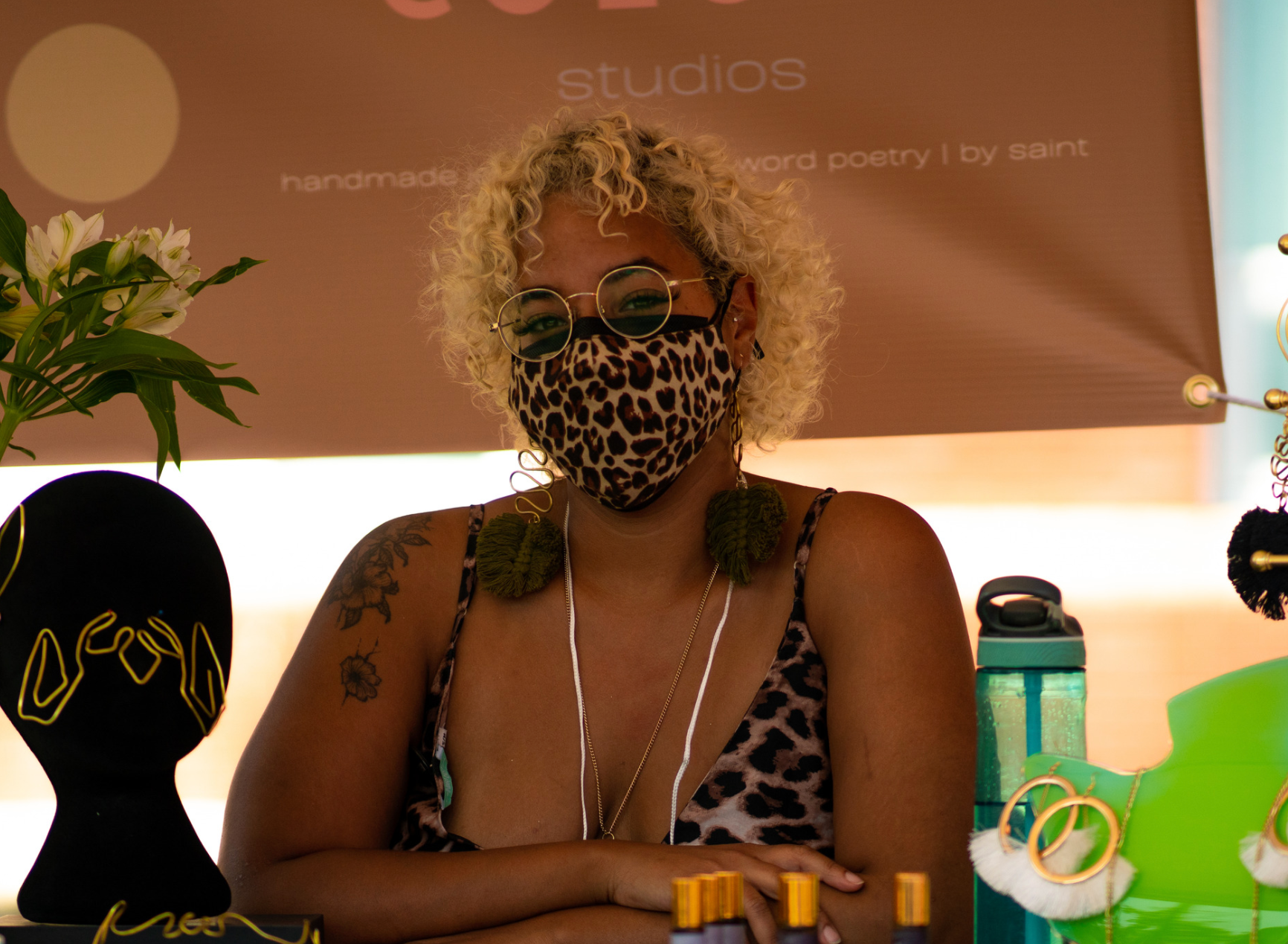 Q. What's the best way for people to stay in touch with what you're doing?
A. For more of our activities during BHM stay tuned to our Instagram as we may be collaborating with other businesses throughout February and that's the best way to support and amplify not only what BOM does but the work of other Black creatives, businesses and leaders in the city.